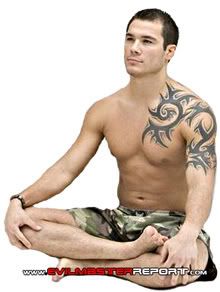 By Steve Sievert

Latinos aren't sold on mixed martial arts.

While Latinos are the most passionate boxing fans on the planet, they have yet to - en masse - embrace MMA with the same fervor.

To get there, Latinos need the MMA equivalent of boxing's Marco Antonio Barrera or Eric Morales to rally around. Roger Huerta, a rising Latino star in the UFC, believes it's only a matter of time.

"We need someone to come up and represent the Latin population, but we have Diego (Sanchez) and myself, up and coming now, with good records and representing what MMA is all about and representing the UFC. We're now marketing it to the Latin people so they can be more educated to what the sport's really about."

Huerta believes misconceptions about MMA that have been largely overcome among other fans, persist among Latinos.

"They believe that it's just a bar fighter and it's a no-holds-barred type of sport. Honestly, it isn't. We have rules and regulations in place. They just aren't educated about the sport right now, but as the sport continues to evolve, I believe they're going to look at us as professional athletes. Once they watch it, they get hooked."

Saturday's UFC 69 in Houston represents a unique opportunity for the UFC. It's the first time the promotion has staged one of its championship pay-per-view events in a metropolitan area with a massive Latino population.

Shows held in Hollywood, Fla., north of Miami, have drawn solid numbers of Latino fans, but nothing to the scale that the UFC expects for 69. Huerta and Sanchez were in Houston recently on a press tour that was successful in drawing attention from the Spanish-language press. The UFC hopes the net result of the effort is more Latino fans in the seats at Toyota Center.

Both fighters intend to honor their heritage at UFC 69. Huerta will don shorts with emblazed with the Mexican flag for his bout with Leonard Garcia, while Sanchez's walk to the octagon will include a 12-piece mariachi band.

Familial connections run deep in the Latino and Hispanic culture, and if Latinos in Houston enjoy the whole UFC experience, you can bet "muy bueno" word of mouth will be flowing down to Mexico.

With the UFC eyeing an expansion to Mexico late this year or in early 2008, UFC 69 should prove to be a litmus test for the type of acceptance the promotion can expect south of the border.