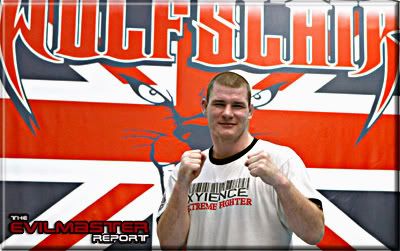 By Jim Burman

UFC Star and his Wolfslair Gym Salvage Event Gone Awry

In one of the most bizarre occurrences in UK MMA, Mike Bisping and the Wolfslair team had to step in on short notice this weekend to host a seminar given by UFC stars Quinton "Rampage" Jackson and Dean Lister. The event was to have taken place at the Liverpool Olympia complex in Liverpool, but mere hours before the event was set to kick-off, a venue representative announced its cancellation.

For months Dan Cox, manager of rising start Paul "Semtex" Daley and UFC veteran David Lee, had been advertising an "MMA Superstars" event with roster of standouts that included Anderson Silva and Andrei Arlovski. Eventually, the line-up solidified with Quinton Jackson, Dean Lister, Tito Ortiz, Mike Bisping and Paul Daley scheduled to attend the event in Liverpool. The weekend of activities was to have included a meet-and-greet with the fighters and a party on the Sunday night.

This past Friday, Chris Zorba, owner of the Liverpool Olympia, posted a message on the CageWarriors Web site advising that the seminar had been cancelled as Cox had not paid the venue's costs.

With two stranded UFC fighters and disappointed ticket holders paying up to £200 ($400 USD), the call went out for assistance.

"The Ultimate Fighter" season three winner Mike "The Count" Bisping and the Wolfslair team answered, hosting a scaled-down version of the event at the Wolfslair Academy headquarters in Widnes.

Those that purchased admittance through MMA Universe's ticket outlet have been promised a refund. Cox has been unreachable since Friday, leaving no further information on other refund details.

David Lee, managed by Cox, had previously been scheduled to participate at April 21's UFC 70 "Nations Collide," at the MEN Arena in Manchester.