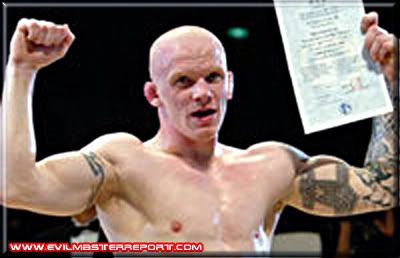 MMAWeekly.com has confirmed that Joachim Hansen has signed a new 5-fight contract to continue fighting with the Pride organization. Hansen will be kicking off the first fight of his new contract at Pride 33 in Las Vegas, Nev. against newcomer Jason Ireland on Feb. 24.

Although it has not been confirmed, it is likely that Hansen will participate in Pride's upcoming Lightweight Grand Prix. The 5-fight deal should keep Hansen under contract long enough to complete the Grand Prix, should he participate and make it to the finals.

In other news, Pride has also officially announced that Mauricio 'Shogun' Rua will get a chance to put his (15-2) record on the line once again, and for the second time for Pride in the United States, when he steps into the ring for a Feb. 24 rematch with Alistair Overeem, live from the Thomas and Mack Center in Las Vegas, Nev.