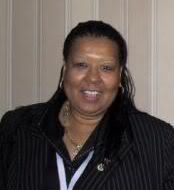 Marian Muhammad

IBF President Mirian Muhammad told the Australian Associated Press that Aussie Lovemore Ndou will be named Jr. Welterweight champion if reigning title holder Ricky Hatton pressed ahead with plans for a summer superfight with Jose Luis Castillo.

A Castillo fight would violate the IBF's regulations requiring Hatton next face Ndou, the organization's mandatory challenger.

The IBF is expected to make its decision concerning the Jr. Welter belt later today.