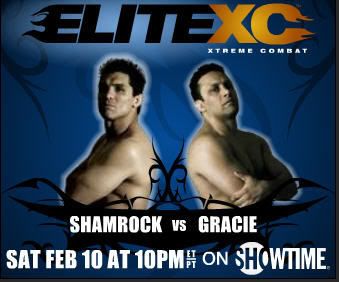 Strikeforce has settled their lawsuit against Showtime's Pro Elite and Frank Shamrock. The deal involves Strikeforce being able to air one of their future cards on the Showtime network.

Strikeforce originally tried to sue Showtime from airing the upcoming Shamrock/Gracie fight. When the injunction failed, Strikeforce then sued Frank Shamrock for breach of contract. Showtime's lawyers stepped in and a deal was eventually agreed upon involving a Strikeforce show that could air as early as June on the Showtime network.

There are now no existing barriers keeping Frank Shamrock from fighting.

Source: Graciefighter.com

**UPDATE**
By Loretta Hunt

North America's only 24-hour combatant sports and entertainment channel has signed a multi-year deal with Pro Elite's "EliteXC," guaranteeing its Canadian viewers a live broadcast of Feb. 10's showdown between Frank Shamrock and Renzo Gracie and events beyond. In the U.S., EliteXC's debut will be broadcasted on the premium channel Showtime. That's right. If you have The Fight Network, you will see these two famous-family middleweights clash live Feb. 10 at 10 pm ET.