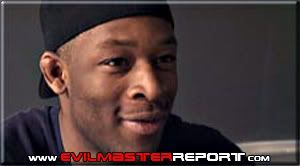 By Mike Doyle and Mike Russell

Canadian middleweight David Loiseau is back in Quebec training with old friends Georges St. Pierre, Jonathan Goulet and Patrick Cote. Loiseau is in town helping St. Pierre prepare for his first UFC Welterweight title defense April 7 against Matt Serra at UFC 69 "Shootout" in Houston, Texas.

Afterwards, Loiseau (14-7) will be heading down to Albuquerque, New Mexico to join renowned trainer Greg Jackson and his team in hopes of reclaiming his place among MMA's elite fighters.

Loiseau's next fight will be on May 11 in the Arena Fighting Championship's "Art of War II", a Texas-based promotion. "The Crow" will face hometown boy "Fast" Freddie Espiricueta (2-1) at the Austin Convention Center. The 27-year old is also under contract with Pro Elite's "Elite XC" organization, but recently revealed it wasn't an exclusive deal and doesn't prevent him from fighting in other promotions.